Get Annual access to WP ERP for just $129.90 one-time payment.
Supercharge your growing business from your WordPress dashboard
WP ERP optimizes your small to medium businesseswith powerful HR Manager, CRM & Accounting tools– Unlock more with 20+ extensions & Project Management module.
Huge Source
The Core plugin and HR, CRM, and Accounting modules are free to use. It's also customizable depending on your ideas and needs.
Fast Growth
Modules are designed to take your business to the next level. If you have a small business, this is ideal for keeping your budget tight but yet getting professional results.
All-In-One
Looking for a perfect project management solution that works just as good as your favorite popular solutions but also inexpensive.
Smart Optimization
WP ERP optimizes your small to medium businesses with powerful HR Manager, CRM & Accounting tools
– Unlock more with 20+ extensions & Project Management module.
Join 700k+ Happy Customers
What is WP ERP?
WP ERP is the first full-fledged ERP (Enterprise Resource Planning) system through which you can simultaneously manage your WordPress site and business from a single platform. WP ERP's free version has all the important features you need to manage the basics of your business. WP ERP has 3 core modules: HR, CRM and Accounting, which together make a complete ERP system for any type of business. 
GENERAL FREE FEATURES OF WP ERP CORE:
Here are some of the benefits you get for using the pioneer WordPress ERP Your own company profile Full control over operations 44+ Currency Support Overview of all modules Notification emails with templates & shortcode Help from support & documentation
FREE WORDPRESS HR MANAGEMENT DIRECTLY FROM YOUR DASHBOARD
Create your very own HR system for your company just the way you like! Free features of WP ERP HR Manager module:- Manage all company information Manage locations Add & list departments & designations Create employee profiles with editing privilege Share announcements Manage holidays Allow employees to request for leave Manage employee leaves & leave policies Reports based on employee age & gender, head count, salary, year of service.
FREE CLIENT MANAGEMENT – KEEP CUSTOMERS ONLINE AT YOUR FINGERTIPS!
With WP ERP CRM module, the process of converting leads to customers is much easier, organized, and seamless. Free features of WP ERP CRM module: Contacts with life stages to prioritize service Create contact groups Make notes for each customer Activity logs show all dealings. 
FREE ACCOUNTING MODULE MADE FOR NON-ACCOUNTANTS
This is the perfect accounting module for anyone who is un-initiated with accounting. The simple intuitive interface makes it easy for anyone to get started. Free features of WP ERP Accounting module: Overview & tracking of income, expenses, receivables, payables, balance etc. Reports like ledger report, trial balance, income statement, sales tax report, balance sheet etc.
Set financial year or fiscal year. Set opening balance for all accounts. Closing balance sheet of a financial year. Pre-loaded ledger accounts for assets, liabilities, expenses, income, etc. Add custom ledger accounts or bank accounts according to your needs.
Manage sales using invoices. Create quotations for estimation. Receive payments from customers. Create bill for any customer, vendor, or employee Pay bills against any bill Make direct expense or issue a check. Purchase products or services Make payments to vendors. Create products/product categories. Create unlimited users like vendors, customers etc. Partial payments for any transactions. Create unlimited bank accounts, manage, view economics in graph. Journal entry for any transaction. Create tax rates, tax agencies, tax zones & tax categories for invoices. Pay tax to agencies Send PDF copy of all transactions via email Filter reports by date range Print all transactions or reports Getting Started with WP ERP is only a matter of moments. Check out the detailed documentation created by us to help you out to run WP ERP in the best way.
POWERFUL EXTENSIONS AVAILABLE IN PREMIUM PLANS
A host of WordPress extensions are available at your service to supercharge your all-in-one business manager, WP ERP: Payment Gateway: This feature extension allows you to take payments from most popular payment gateways- PayPal and Stripe. Recruitment: This is a Job Manager and complete Job Vacancy, Resume and Employment Manager. You can directly create, publish and manage your recruitment from your WordPress powered company website, as well as manage candidates. experience. 
WP ERP
Meet WP ERP : Supercharge your growing business from your WordPress dashboard
Annual Deals
$129.90

/ Year 
Annual Subscription
WP ERP Pro

40 Users

0 Extension
Frequently Asked Questions
Learn How it Works!
How am I billed?
You are billed for WP ERP Pro, each user added to your user workspace, and the additionally purchased extensions for your business. You can add as many users and extensions as you need.
I require one/ some specific extension(s) for my business. Can those be included in the WP ERP PRO plan?
Yes, definitely you can add extensions as per your need. You can upgrade/ downgrade any time you want.
Pick your Own Bonus Bonanza
(First Time Ever in Town)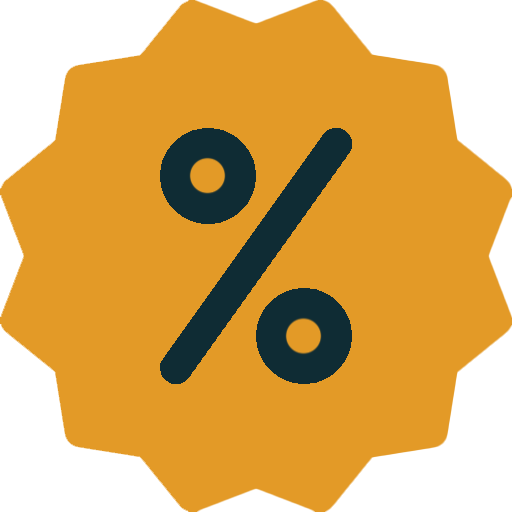 Step 1
   Pick your Best Deal
(you can pick 1 or 2 or 3 or all as well if you like)
Step 2
Pick 3 Exclusive Bonuses of your Choice (With each purchase)