Get Monthly access to Appsero
for just $20 one-time payment.
Killer WordPress Analytics, Licensing
& Deployment Tool
Made with Love by WordPress experts for WordPress experts.
Better License
Appsero is the most effective way to build better plugins & themes.
Very Fast
Reduce your deployment time up to 3X! No matter where  you push your new builds, uses will be automatically updated.
Analytics
Deactivation data, comprehensive analytics, automatic update deployment, product
licensing & more exciting features.
Easy & Quick
Spend less time on managing, more time on coding.
Join 700k+ Happy Customers
The foremost purpose of this tool is to assist WordPress plugin and theme developers. If you are a developer who doesn't want to take hassles like License management or want an easy way for fast deployment along with a suite of data analytics features – Appsero is just the right solution for you.
Appsero offers a slew of features that helps WordPress theme and plugin developers
Automatic and continuous deployment.
Complete license management (Whether you're using EDD/WooCommerce/or payment gateways like FastSpring/Paddle/Envato)
Getting deactivation data analytics
Get a full picture of the current situation of your software.
Integration with the most popular plugin selling platforms 
(EDD, WooCommerce, or Envato).
Know the language preference of your clients.
Server details
Comparing data with previous range & more
In a nutshell, Appsero is built to eliminate the guesswork of WordPress developers and assist them in developing new features by focusing on what's really important. After using Appsero, a developer doesn't need to worry about other managerial works. 
Why Use 
Appsero?
WordPress has improved a lot since it's inception. It's time you do too.
Deploy fast. Like really fast!
Reduce your deployment time up to 3X! No matter where (GitHub, Bitbucket, or Gitlab) you push your new builds, uses will be automatically updated. Appsero takes care your deployment auto-magically!
Affordable Pricing for Everyone
Appsero is affordable for all WordPress developers. Have the freedom of choosing how you want to sell (Easy Digital Downloads, WooCommerce, FastSpring or Paddle) while saving time & money.
Visualize Data Like Never Before
Visualize all kinds of plugin & theme data with stunning & detailed charts which you can act upon. Stay ahead of the curve by knowing your users and their preference.
Licensing Done Right
Save time with hassle-free software license management system. Use Appsero to generate and check licenses or keep using your existing license provider like Envato, WooCommerce, or EDD – it just works.
Automatic Deployment
Love coding, but hate managing? No problem! Just push your code to Git (GitHub, Bitbucket, or Gitlab) – our intelligent tool will automatically deploy it to WordPress.org and other channels.
Be Data-Driven
Get actual deactivation data from the abandoning users. Gain insights over your plugin's usage, active installs, deactivations & other useful insights. Make better plans & take better decisions.
1 Click Bird's Eye View
Easily understandable overview lets you compare the increase/decrease of installations & deactivations. You can even filter by custom date & range. Get a full picture of everything in 1 click, from one convenient place.
No Limits
Nobody likes limits, and we don't like it too. You can add an unlimited number of plugins & themes to your Appsero account. We have made it ridiculously easy to get started.
Syncing Done Right
Using EDD, WooCommerce or Envato to sell your product? No worries! Appsero integrates seamlessly with others. Keep using them or use Appsero to manage everything regarding licenses going forward.
Appsero
Meet Appsero : Killer WordPress Analytics, Licensing & Deployment Tool
Monthly  Deals
$2

0

/ Month
Monthly Subscription
Plugin/Theme Usage Analytics

License Management
Exclusive Integrations
All Reports
Access reports up to 1 year
Exporting Data to CSV
Manage Deployments from Dashboard
Continuous Deployment from Git
Deactivation Auto Responder
Daily/Weekly Performance Digests
Fully White-labeled
+ Everything in Free
Frequently Asked Questions
Learn How it Works!
What happens to my users if I don't pay Appsero?
Appsero will continue managing your licenses even if you don't immediately pay. You will get 1 month time to pay your due. If you fail to pay even after 1 month, your users will see an error message while trying to activate plugin. Appsero will also stop all its services (collecting deactivation data/automatic email capturing/deployment etc).
What happens when I use more than my monthly usage limit?
Don't worry. Appsero will automatically switch you to the next tier. Pricing will be prorated.
Pick your Own Bonus Bonanza
(First Time Ever in Town)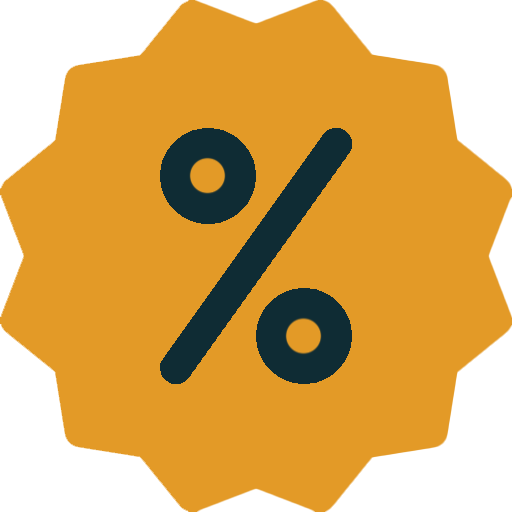 Step 1
   Pick your Best Deal
(you can pick 1 or 2 or 3 or all as well if you like)
Step 2
Pick 3 Exclusive Bonuses of your Choice (With each purchase)