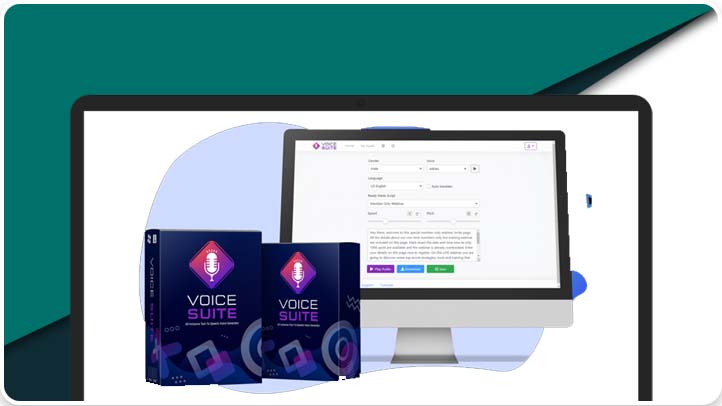 Get Annual access to VoiceSuite App for just $39
one-time payment.
World's Most Powerful All-inclusive Text-to-Speech App
Create Unlimited Text-to-Speech Voiceovers In Minutes
Without Any Monthly Fees Or Voice Artists!
Friendly
VoiceSuite unlimited lets you create unlimited text-to-speech voiceovers in minutes without any monthly fees or voice artists! It is 100% compatible with VideoCreator & any other app!
Advance Support
The software consists of 52 major languages of the world and the proper human-like voice accents of them as well. It helps to make videos more natural and catchy.
Unlimited Usage
The software does not limit the use of the software after several times, you can convert the text into speech at unlimited times by the voice mp3 feature.
Easy To Use
Voice suite is a very friendly and easy-to-use software, you can use human-like male and female voices to make your videos more engaging as well as into any language according to your needs and requirements.
Join 700k+ Happy Customers
Looking for the best text-to-speech human-like voiceover software then you've landed on the right page.
If you want to have access to the best text-to-speech human-like voiceover to add to your videos and make them the most traffic-generating video then here is a reward for video creators i.e., the VoiceSuite App! VoiceSuite App is an upsell of VideoCreator which is the best voice-over app in the market, featuring 290 life-like and female voices in over 52 languages!
VoiceSite is a software that helps you to convert any text into a human male or female voice which sounds completely natural. It is a cloud-based software for making awesome videos with this amazing time-saving feature. In this VoiceSuite Review, I will provide you with all the major information about VoiceSuite like its features, pros, and cons, pricing and alternatives as well. Let's get started with VoiceSuite App Review below!
Largest Collection of Text-To-Speech Voices
52 Major Languages & Accents Supported
1-Click Translation Engine
290 Male & Female Voices
Powered By Amazon, Google & Microsoft Voice Engines
Adjust Speed & Pitch and Add Pauses To Your Voice
Commercial License To Use In Client Projects
Unlimited Usage Forever
Benefits
The software provides you with a one-time price for unlimited usage
1-click to create your voiceovers in a few seconds
You can download your voiceover in a few minutes
Huge collection of male and female voices
52 languages with its accents support as well
Easy to use and user-friendly software
Cloud-based software which does not require installation of an app as well
Any kind of technical skill is not required to use the software
Friendly with beginners as well
Supports different platforms and is one of the best text-to-speech software
Powered by Amazon, Google & Microsoft voice engines
Adjust speed & pitch and add pauses to your voice
Commercial license to use in client projects
Offers a 30 days money-back guarantee. No question asked.
VoiceSuite App
Meet VoiceSuite App: World's Most Powerful All-inclusive Text-to-Speech App
Annual Deals
$39

/Year
Annual Subscription
One-Time Price For Unlimited Usage

Instantly Create Voice Overs In Seconds 

Download Voiceover In Minutes

Chose From Hundreds of Male & Female Voices
Frequently Asked Questions
Learn How it Works!
Are There Any Limits?
No limits, no hidden costs, and no monthly fees. Pay one and use the app forever.
Can I Download The Voiceovers?
Yes, you can download the voiceovers as MP3 and upload them into VideoCreator or any third-party video app!
Is There A Money Back Guarantee?
YES, 30 day money back guarantee is included if you are not fully satisfied. Contact our friendly support team at [email protected] for a full refund. 
Can I Use This For Client Projects?
Yes, a commercial license is included to use this for unlimited client projects online and offline. You can even sell voiceovers as a freelancer.
How Many Voices Are Included?
290 high-quality male and female voices are included. This is the largest collection of voices available in any one app.
Pick your Own Bonus Bonanza
(First Time Ever in Town)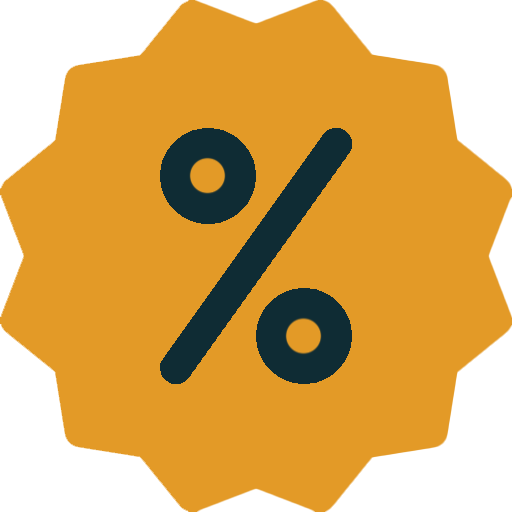 Step 1
   Pick your Best Deal
(you can pick 1 or 2 or 3 or all as well if you like)
Step 2
Pick 3 Exclusive Bonuses of your Choice (With each purchase)