Get lifetime access to SalesBlink for just $149 one-time payment.
Automating Sales outreach To Boost
Find leads, build personalized sales outreach campaigns, automate followups, schedule meetings, close deals and 10x your revenue.
Ideal For
Sales Teams, Marketing Teams, Outreach.
Auto Followup
Automate Sales outreach sequences and cadences with condition-based follow ups
Advanced Search
Find targeted leads and prospects with a database of over 250M+
Email solution
Warm up your email addresses so they land in inbox every time
Join 700k+ Happy Customers
Launched in 2018, SalesBlink is a sales outreach automation tool that is simplifying the lives of sales professionals one organization at a time. There were already a lot of sales outreach and engagement tools in the market when they entered the scene, but only a few offered features that actually helped.
SalesBlink aims to help sales teams reduce their time spent on repetitive tasks and help them focus more on core operations. The most unique feature is its drag-and-drop multi-channel campaign builder using which it is super-easy to build outreach campaigns from scratch. That's why SalesBlink exists, to help salespeople at each step of the sales process, starting from prospecting, reaching out to prospects, to closing the deal.
Fill your sales pipeline at lightning speed  by simplifying prospecting, outreach & closing all in one place.
What Can You Do With SalesBlink?
Create your outreach campaign using our visual campaign builder to:
Add blocks, conditions, triggers and delays to your flow chart
Use Email, Calls and LinkedIn Block to build multi-channel campaigns
Visualize your campaign flowchart with step-wise stats
A/B test emails and calls for better results
Increase prospect engagement with text and image personalization
Send personalized emails to increase replies
Personalize email subject lines and body with macros
Personalize images with powerful editor and macros
Add a personal touch to every sales outreach email
Win over prospects with automated multi-channel follow up
Use multi-channel outreach to reach out to prospects through multiple channels, namely email, phone and LinkedIn.
Create outreach flow templates
Automate sequences with follow-ups
Add conditional follow-ups
Personalize for every channel with macros
Improve Deliverability With Automated Email Warm-Up
Now warming up your inbox will no longer be time-consuming. Speed up the process with automated email warm-up:
Improve sender reputation
Stay out of spam
Warmup with a pool of 10,000+ inboxes
Land in Inbox every time
Now It's Time To Schedule A Meeting
You can use SalesBlink's Meeting Scheduler to let your leads book a time for a meeting in their time zone, without the back and forth. You can sync the meetings to Google Calendar or Microsoft Office Calendar and voila!
But Wait, You Want More Leads Right?
Access SalesBlink's lead database with over 250 million contact details like emails, phone numbers and more in just a few clicks! With SalesBlink, closing deals and increasing your revenue is a piece of cake, a tool which gives you everything you need to succeed.
SalesBlink
Meet SalesBlink : Automating Sales Outreach To Boost
Lifetime Deals
$149

/ Lifetime 
Lifetime Subscription
5 users
5 email senders for each user
Unlimited Email Warm Up for All Senders
5,000 prospecting credits / month
5,000 email verification credits / month
10,000 email search credits / month
1,000 B2B company database credits / month
Unlimited outreach campaigns
Unlimited automated email follow-ups
A/B Test Emails
Email Sender AutoRotation
Meeting Scheduler
24 Hours customer support response time
All Features in Sales Outreach Plan
30-day Money Back Guarantee
Frequently Asked Questions
Learn How it Works!
How Can I Activate The Deal?
After purchasing you will get a unique activation code in your mailbox. Simply follow the instructions on your email and your deal is activated!
Does SalesBlink Integrate With My Existing CRM?
SalesBlink syncs contacts and other important information with popular CRMs and other tools including:
Zapier, HubSpot, SalesForce, Zoho, Pipedrive, Salesflare, Close, Cooper, ActiveCampaign and more.
What If I'm Not 100% Satisfied?
The Company offers a 60 days refund policy. As soon as you message them they will process the refunds as soon as possible 
Is This Really A One-Time Payment And I Will Get Lifetime Access? No Monthly Fees At All?
Yes, this is correct! This is a limited-time promotion that will give you lifetime access to SalesBlink. You'll never have to pay for any monthly or yearly fees.
I can hear you thinking. How it's possible? Why would software platforms do that in the first place?
There are several reasons why; one of them being an effortless way to quickly expand their user base and build with feedback and insights from users. Another reason for this approach is to spread awareness for the software platform, which will help platforms grow into a booming business in no time! There are other reasons as well – these just happen to be some common ones.
Pick your Own Bonus Bonanza
(First Time Ever in Town)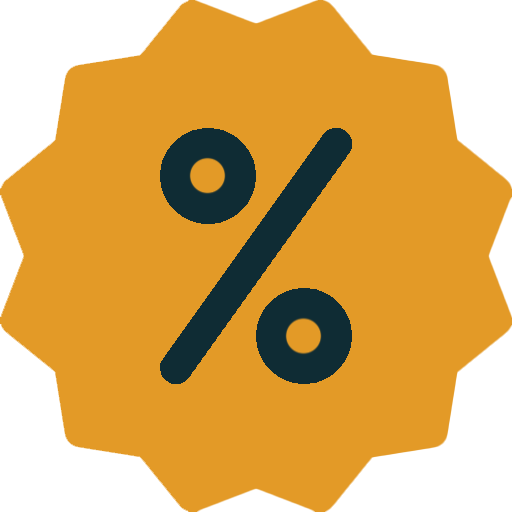 Step 1
   Pick your Best Deal
(you can pick 1 or 2 or 3 or all as well if you like)
Step 2
Pick 3 Exclusive Bonuses of your Choice (With each purchase)