Get monthly access to OmniSend for just $16 one-time payment.
Increase sales, not your workload
Take the shortcut to revenue growth with Omnisend's easy-to-use platform for ecommerce email marketing, SMS and automation.
All-in-one
All-in-one ecommerce marketing. One, easy-to-use platform that helps you drive sales impact with powerful, ecommerce-tailored email & SMS marketing.
Leverage Data
Use complete contact data to personalize your messages, improve your targeting and increase your conversions. Segment your contacts based on:
Auto Function
Drive sales while you're sleeping. From cart recovery and welcome messages to customer reactivation– Automations Library has pre-built workflows for every step of your customer journey. 
Smart & Easy
Capture your visitors contact details and even more details with customizable, TCPA & GDPR compliant forms and immediately start engaging them with automated messages.
Join 700k+ Happy Customers
Way more than email campaigns
Expand on your newsletters and boost sales with automated emails, segmentation, and the added potential of SMS.
Powerful alone, unbeatable together
Engage your shoppers wherever they are with integrated email and SMS campaigns. All templates are built in and 100% customizable so you can give your customers the personalized, consistent experience they're after – all through a single platform.
Drive sales on autopilot
Save time with pre-built automations that drive revenue round-the-clock. From welcome series and cart recovery to post-purchase campaigns and more. Customize, test, and repeat to always know what's working best.

Make precise targeting a breeze
Target the right people with the right message at the right time using built-in segments that update in real time. Segment your audiences based on campaign activity, shopping behaviour, and more to get ongoing sales power across the whole customer lifecycle
 Features
Create on-brand, shoppable emails in no time
Drive sales while you're sleeping
Fully leverage your customer data
Capture & convert new subscribers
Track & learn what's working best
Tap into omnichannel marketing
Send newsletters and targeted campaigns
Create beautiful, shoppable emails in minutes using our drag & drop email builder and a variety of ready-made email templates. Add coupon codes, automatically pick & insert products and automatically resend campaigns to the non-openers – all without any tedious manual work!
Drive sales on autopilot with ecommerce automation
Improve your targeting with robust segmentation Segment your customers based on their shopping behavior as well as other properties to improve conversions with well-targeted, personalized emails and texts. Create segments for high-value customers, for specific category/product shoppers or those that need to be reengaged and personalize your messaging. Combine email with SMS and more channels Add SMS and push notifications right next to your emails using the same platform and provide a consistent, omnichannel customer experience. Save time and costs – there's no need to pay for separate email, SMS, and push apps anymore! Build your email & SMS lists Collect new subscribers using our mobile-friendly, fully customizable forms. Choose from popups, signup boxes, landing pages, or a wheel of fortune to seamlessly collect email and/or SMS opt-ins. Capture your visitors with exit-intent forms and improve popup engagement using form targeting options, all available within Omnisend. 24/7 Support We give you stellar support and helpful advice anytime you need it. We're available 24/7.
OmniSend
Meet OmniSend:Increase sales, not your workload
Monthly Deals
$16

/ Month  
Annual Subscription
Reach up to 500 contacts

Based on contact list size provided above

6,000 emails/mo

Up to 60 SMS

One-off $1 in free SMS sends | Monthly SMS plans available.

Unlimited web push

Includes EVERYTHING in Free, plus:

Customer success manager (from 60K contacts)

24/7 chat and live support
Frequently Asked Questions
Learn How it Works!
This will be my first time setting up an automation workflow. Can I expect any help?
Absolutely. Our 24/7 support team is always there to answer any questions. But frankly – you'll see that creating your first workflow with Omnisend is much easier than you might think – we have pre-built workflow templates and everything can be customized using a no-code, drag & drop Automation Editor.
Why don't I see any orders and products in my customer profile page?
Omnisend is using Web Tracking to track and record the information about the products and orders the customer has placed. This information has a lower priority and is stored in your customers' profiles for a limited period. Omnisend also syncs the information from your store. That data is stored on the backend and is used for Segmentation, for example, when you set the filter to order placed within the last # of days, Omnisend pulls the data synced from your store.
What if I need to send more emails than my monthly limit?
If or when you exceed your email sending limit on a Free or Standard plan we'll give you the option to upgrade your plan (and we'll send you a friendly email too). You'll always be asked to confirm an account upgrade before it happens. Users on the Pro plan can send unlimited emails per month; however, our fair use policy applies in order to comply with our anti-spam policy.
Is there a limit in the number of rows that can be imported at once?
There is no limit to the number of rows, but you can upload the file containing 50 columns only. If you wish to add more data, we suggest uploading your contacts in two batches, every time mapping their identifier (email address or the phone number) and new data you have to import.
Pick your Own Bonus Bonanza
(First Time Ever in Town)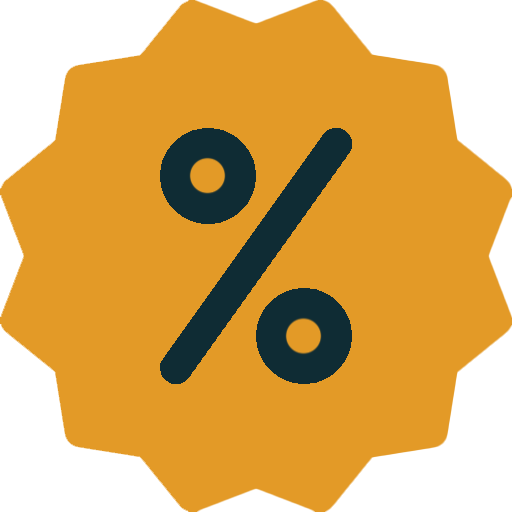 Step 1
   Pick your Best Deal
(you can pick 1 or 2 or 3 or all as well if you like)
Step 2
Pick 3 Exclusive Bonuses of your Choice (With each purchase)