Get Annual access to Frase for just $14.99 one-time payment.
Create Content Fast with AI
Frase helps you research, write, and optimize content that ranks 1st on Google – in minutes instead of hours.
Simple & Quick
Content briefs in minutes instead of hours.Use the top results for any target search query to curate SEO-optimized briefs in minutes. 
Easy To Use
Automatically generate optimized content.Write high-converting, SEO-optimized copy at the click of a button.
Join 700k+ Happy Customers
Frase is a startup that began in 2016 and has its headquarters in Boston, United States. 
Frase is an advanced SEO tool powered by Artificial Intelligence, that can create SEO focused content in no time!
It can also generate and optimize relevant answers to the questions your target audience is asking! 
Frase is a powerful content research tool and is expected to see favourable growth in the coming years!
How does it work?
Frase is one of the first SEO tools working on AI. It makes use of Machine Learning Techniques and Natural Language Processing to interpret, understand, and learn the content from the web. 
This enables it to generate relevant content summaries with high efficiency. 
So, when you search for a keyword on Frase, say, 'Digital Marketing', it scans the Internet and:
Finds topics and questions that are most relevant to your keyword
Generates article summaries
Creates detailed content briefs
Highlights the statistics noted in different articles
This information is very insightful when you need to research and create or curate content for your website.
Features
Frase is packed with some truly exceptional features that not only save your time but also help you create beautiful, detailed, and SEO focussed content. Let us go through its major features in this Frase Review.
Questions and Topics Research 
If you are a content creator or a content strategist, you know the struggle of performing keyword and topic research! It's a very tiring process that sometimes takes hours!
Frase comes as the savior in this situation. With Frase, you can truly automate the research process.
It helps you understand what questions your audience is asking, so you can create better articles answering those questions.
This feature is also helpful if you wish to add an FAQ schema in your article. Let's see how it works.
As you type in your keyword, Frase generates a list of relevant questions compiled from various sources like People Also Ask column, Quora, Reddit, Search Autocomplete Results, etc. 
What's interesting to note is that alongside the list of questions, it also mentions the sources of the questions and the monthly search volume of that keyword. 
I personally use Frase Question Ideas a lot for my articles.
It's an effective tool to identify the keywords in demand!
You can select multiple questions you find suitable and create a document. You can also save them to edit later or start editing by using the buttons available beside the questions.
The Excel button on the top right downloads all the topics' data in an excel file. I found this very convenient to save all the keywords together. It's always good to have export options.
Frase
Meet Frase: Create Content Fast with AI
Annual Deals
$14.99

/ Month
Annual Subscription
For new projects that require up to 1 article per week.

1 User Seat

Write + Optimize 4 Articles / month

Generate 20,000 AI Characters / month
Frequently Asked Questions
Learn How it Works!
What is a document credit?
Each document in Frase Content uses 1 document credit. Document credits are used every time you create a new document. There are two different types of documents in Frase:
Create a new document
Optimize existing content by importing content from a live URL
Each of those actions requires a document credit. If you delete a document, you do not get credits added to your account.
How do I buy the Pro Add-on?
You can purchase the add-on any time inside of the Frase billing center. Navigate to Account > Subscription > Pro Add-On. Once there, you will need to reconfirm your subscription when selecting the SEO Add-On, as this will attach to a new billing plan.
You need a paid Frase subscription to add the SEO Add-On.
Can I train my own answers?
Frase allows you to train and customize your own answer experiences. Trained Answers are organized in "Datasets". Your Trained Answers can include call-to-actions, rich media, email capture, and other settings. Learn more about datasets here.
What languages does Frase support?
Frase Content supports multilingual optimization in English, Spanish, French, German, Italian, Dutch, Portuguese and Danish.
Can I purchase more user seats?
Yes! You can purchase more seats any time for $25/seat/mo if you are on the Team plan, or above. Simply invite users from the Frase app and your bill will be adjusted accordingly. To add user seats, navigate to Account > Team > Invite.
Can my Assistant collect emails and contact information?
Frase Answers has a feature for email capture that allows your Assistant to collect name, email, and message from visitors. You can trigger email capture in different scenarios:
Unknown answer
Negative rating
Positive rating
You can also trigger email capture for specific Trained Answers. 
Learn more about the Assistant Settings.
Learn more about Datasets and Trained Answers.
Pick your Own Bonus Bonanza
(First Time Ever in Town)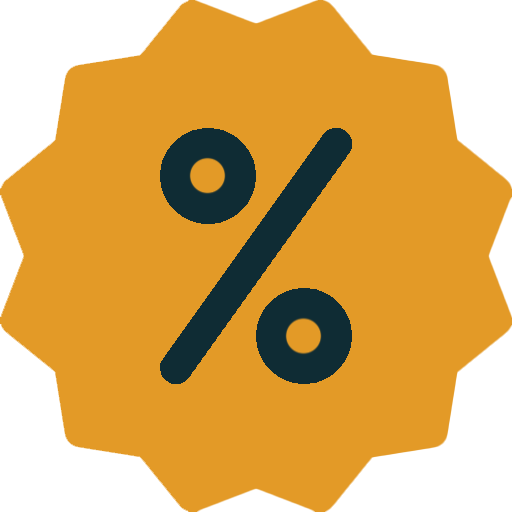 Step 1
   Pick your Best Deal
(you can pick 1 or 2 or 3 or all as well if you like)
Step 2
Pick 3 Exclusive Bonuses of your Choice (With each purchase)