Get lifetime access to NotificationX for just $36.75 one-time payment.
Social Proof & FOMO Marketing Solution
Unlimited Notifications & Super Easy Setup · Easy to Install.
Easy To Use
Create fully customized mobile apps for Android and iOS in an easy-to-use drag & drop interface. No technical knowledge needed!
Quick Build
Build an eCommerce app and sell online in minutes.
Advance Features
Packed with advanced features such as push notifications, form builder, radio/video streaming, e-commerce shop, and much more.
Easy To Publish
Publish your app inside the Google Play Store and the Apple App Store.
Join 700k+ Happy Customers
NotificationX: Marketing Plugin to Increase Blog Traffic & Conversions
Generating user interactions is the key to success for every blogging platform. No wonder why driving more traffic on the site has always been a major concern for all the bloggers and website owners. Regardless of how good your content is, if you are unable to create a buzz among your audience, you will end up with low traffic and poor engagement rates.
Content Creators have been struggling for years to find the right sort of approach to boost engagement rates. Over the years, lots of solutions have been tested to improve with blog interactions. However, the downside is that most of them are not effective enough to achieve a satisfying outcome. This is why today we are going to be talking a bit about the revolutionary ways you can increase your traffic & boost conversion on your blog.
Table of Contents
Importance of Users Engagement
The Struggles to Drive Engagement
Why Is Social Proof Important to Boost Conversions?
Increase Traffic, Engagement & Conversions

Engaging Comment Alerts to Grow User Interactions
Run Successful Marketing Campaigns with Email Subscription Popups
Display Stunning Twitter Review Teasers to Boost Engagement
Measure the Effectiveness of Your Marketing Campaigns
Importance of Users Engagement
In case if you are not aware, content engagement can be massively influential for the growth of your website. Wondering how is that so? Well, first and foremost, through the feedback left by your readers, Google notices that a particular blog post is very active. Therefore, it will definitely help to place your content higher in Google's Search Algorithm.
Besides, through social media marketing, you can encourage a completely new set of users to interact with your blog posts. By seeing content shared by their peers, more people will feel interested to check your site out & get connected. As a result, you will be able to reach out to a completely new set of audiences and promote your business to them. In order to take your entire business to a new height, you definitely should consider using different tactics to improve your site engagement.
The Struggles to Drive Engagement
Isn't that super frustrating to spend hours & hours to create unique content and then end up with no user interaction? It can completely shatter your confidence and make you absolutely feel terrible. For years, bloggers have been struggling to attract the right amount of visitors on their website.
Content writing could be done but you need to put lots of effort to even have a decent chance to gain more traffic. Without creating quality content, it's nearly impossible to get engagements and generate a good amount of views for your blog posts.
At the same time, promoting your content through social media can help to give your site much-needed exposure to a new set of audience. Even running email campaigns might save you a bit from the trouble as well. But then again if you are not a marketing expert, you might find this approach very hard to implement. Besides, you need to put a lot of hard work to maintain it regularly to achieve the desired output.
However, Social Proof Marketing is something that can easily help you to gain audience trust. In the next section, you will know about social proof and its importance to build a strong relationship between consumer and seller.
Why Is Social Proof Important to Boost Conversions?
Well, Social Proof is a marketing technique that is used to influence other people to take what you are offering. It adds the much-needed credibility to your website. For instance, if you are running a blog site and showcase feedback left by your users, it will definitely encourage your new visitors to check out your content. By seeing others commenting, they will feel that something interesting is going on and will try to join in the conversation.
This psychological technique represents how one person can easily be influenced by others' opinions. It can be true for both negative and positive remarks. By displaying the client testimonials on your site, you are likely to gain the trust of your users and encourage them to purchase your products in the process. This is basically how Social Proof can be highly essential to get a new user-base and boost conversion.
Introducing NotificationX – one of the best social proof & FOMO marketing plugins to increase conversion rates by generating instant credibility on your website. You can now showcase stunning popup alerts on your WordPress website and immediately get your audience engaged and boost the overall engagement rates.
Increase Traffic, Engagement & Conversions
NotificationX comes up with amazing FOMO approach that creates an urgency among your site visitors to check out what you are offering. In case you are not familiar with the term 'FOMO', it's a physiological trait that encourages users eager to get a hold of something and join the trend. By implementing this technique, NotificationX allows you to showcase recent feedback left by your readers in real-time for Free. You can even display stunning email subscription alerts or Twitter reviews which is highly influential to grow your blogging platform.
Most amazing thing is, NotificationX will add social proof and credibility on your website by showing real-time user activities. This will help you to gain the trust of your audience instantly. You can immediately grab your visitors' attention by showcasing live notification alerts and encourage them to check out your content. The best part is, because of its quick one-click setup, you won't even have to worry about maintaining it from time to time.
NotificationX
Meet NotificationX :
Social Proof & FOMO Marketing Solution
Lifetime Deals
$36.75

/ Lifetime 
Lifetime Subscription
Activation on Unlimited Sites

Lifetime Support & Updates

No Renewal Required

All Pro Features

Email Subscription Alerts

Custom Notification

MailChimp Integrations

Zapier Integration​

LearnDash Integration​

Tutor LMS Integration

Google Analytics Integration

Envato Integration​

Shortcode

Gravity Forms Integration

Campaign Analytics
Frequently Asked Questions
Learn How it Works!
What is free trail?
It is a chance for you to familiarize yourself with Cloudways Platform and test its capabilities. No risk, no obligation, no credit card required and you can cancel anytime.
What if exceed my bandwidth?
On Amazon and Google servers, bandwidth billing is on demand at all times.
On Vultr, additional bandwidth is charged at $0.02 to $0.05 per GB (depending upon data center region).On DigitalOcean, $0.02 per GB will be charged for additional bandwidth usage.
Can I launch separate application?
Yes. There is no restriction on the number of applications you can launch on a single server.  
Pick your Own Bonus Bonanza
(First Time Ever in Town)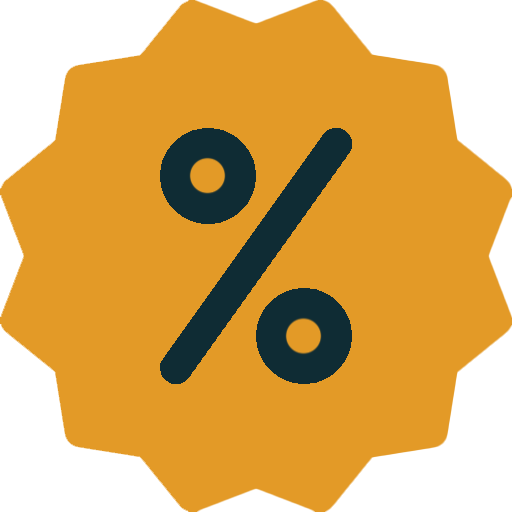 Step 1
   Pick your Best Deal
(you can pick 1 or 2 or 3 or all as well if you like)
Step 2
Pick 3 Exclusive Bonuses of your Choice (With each purchase)